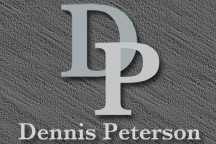 Facilities Management

---
Gail Borden Research Centre - Syracuse, NY

Managed Budget for the entire facility at $9.5MM. Wrote programs in dBase IV to track R&D Costs for monthly billing to the various Borden Foods Profit Centers by combining labor, travel and overhead costs, and distributing based on total hours.

Borden Foods Innovation Centre – Columbus, OH

Completed a $14.4MM Capital Project to finish the new Food R&D Facility.
Built an 8 person multifunctional team to support all aspects of the infrastructure needed to "run" the facility: Financial, Capital Control, Central Purchasing, Facilities Maintenance (including a fully equipped Pilot Plant), Shipping / Receiving, Reception Services and Housekeeping.
Developed, and responsible for Site Services Budget ($3.5MM), Annual Capital Equipment Budget ($2.0MM) and tracked Equipment (about $20.0MM).
Assisted 8 other departments in developing and tracking their annual budgets ($4.0MM).
Back to Curriculum Vitae
---