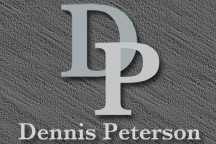 Personal Favorites

---

Freemasonry: I'm a Past Master (1993-94) of Konosioni Lodge # 950, F. & A.M., Fayetteville, N.Y. and a member of the Philalethes Society. Now, before you jump to conclusions, get a little education on the subject. Try these links for starters:
· C.B. Radio: I just LOVE to listen to the noise and racket, especially when we're traveling.
· Automobile Travel: Angie and I like to visit Dad in Emmett at least once per year, and we do it by car!
· Surfin' the Web; Hey! It's addictive!
Favorite Links
Farewell Letters
Check out my poetry page here

---