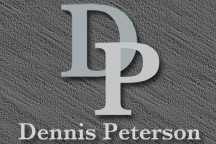 Thermal Processing Experience

---
Courses and Training


· Thermal Process Determinations, American Can Company
· Better Process School, NFPA/FDA/Ohio State University
· Aseptic Sterilization Controls, Cherry-Burrell
· Process Determination Workshop, NFPA
· Process Determination Seminar, NFPA
· Operator Seminar, CF 405-21-U Filling Machine, SIG CombiBloc

Companies

/ Products /

Processing Methods Supported:

Snow Foods Products / Soups, Chowders and Seafood Products / Vertical Still Retorts, FMC Sterilmatic, Allpax Horizontal Rotary Sterilizers

Note: I spent three years in Pinepoint, ME assisting the changeover from still retorts to Sterilmatic, then several years later spent at least that much time when they moved the production facility to Cape May, NJ where I did most of the processes to convert to Allpax retorts.
Also, I was a key player in getting Snow through a major product recall, develeoping data to present to the FDA, eventually resulting in the recovery of about $1.2MM of product. In addition to the product recovery, we also were engaged in employee education and empowerment. This was quite an experience: if you want to hear more, E:Mail Me.

Harris/Blue Point/Orleans / Pasteurized and Sterilized Crab and Shrimp / Vertical Still Retorts, Water Mode Vertical Still Retorts

In addition to developing thermal processes for the packaged products, I also developed the data required to assure that the internal body cavity temperatures were reached on live crabs as required by state regulations. Another very interesting experience.
Wellsboro / Frosted Shakes, Aseptic Dairy and Milk Analogs / FMC Sterilmatic, Cherry-Burrell Indirect (Tube-in-Tube, Plate Heat Exchangers), Cherry-Burrell Direct Steam Injection, Stork Indirect (Tube-in-Tube) filled into cans, Tetra Pak and CombiBloc

Note: I played a major part in the installation and shake down of the Cherry-Burrell and Stork aspectic systems. As as Snows, I was involved continuously at the plant for about three years.

El Molino Foods / Salsas and Low Acid Bean Dips / Hot Fill-Hold, Vertical Still Retorts

Sacramento Foods / Tomato and Tomato Products / Hot Fill-Hold, FMC Sterilmatic

Comstock / Fruits, Vegetables, Puddings and Pie Fillings, canned and Glassed Beets, Pickles / Hot Fill-Hold, Vertical Still Retorts, Tunnel Pasteurizers, FMC Sterilmatic

Classico / Tomato Based Pasta Sauces, Low Acid Creamy Sauces / Tunnel Pasteurizers, Allpax and/or Stock Horizontal Rotary Sterilizers

Borden Can and Machinery / Support Services for Customer Companies / Hot Fill-Hold, Tunnel Pasteurizers, Vertical Still Retorts, Malo Still Retorts, etc.

Note: While providing Customer support, I was lucky enough to get to develop the thermal processes on everything from dog food to baked beans. I probably can't mention Brand names in this forum, but if you're interested from a professional standpoint, I would be happy to talk directly. Just give me an E:mail

Borden Pasta / Acidified Pasta (It's Pasta Anytime) / Tunnel Pasteurizers

Borden Dairy / Yogurt Shake / Votator Swept Surface Heat Exchangers and filled into cans on a Dole Aseptic Canner

Chiquita Processed Foods / Canned Soups, Stews, Beans, Vegetables / FMC SterilMatic, Horizontal Static, Orbitorts, Crateless Static, Stock Rotomats

Rich Products Corporation / Aseptic Beverages, Toppings, Non Dairy Creamers / Indirect (Tube in Shell), Infusion and/or Injection Heating



---